Thank you for ordering the Unlock Your Body Acceleration Bundle.
You will receive an email to the email address you used in placing your order once your order is shipped out. You should get that email between 24 and 72 hours after placing your order.
#1 – When will I receive my order?
Your order has been instantaneously sent to our warehouse. It will take the warehouse an approximate time frame of 1 to 3 business days to get your package ready and shipped out.
After it has been shipped out, it typically takes:
| | |
| --- | --- |
| Location | Delivery Time |
| Continental United States | 3 to 5 Business Days |
| North America (Canada, Mexico, Rest of the USA) | 7 to 14 Business Days |
| Rest of the World | 14 to 21 Business Days |
*Business days are Monday to Friday, excluding holidays.
Are there other questions we can answer about your order? Please contact us at support@PainlessNutritionals.com and we'll be happy to help.
#2 – What will appear on my credit card?
What will appear on your credit card or bank statement is a payment to "CLKBANK*COM".
#3 – Where can I send additional questions?
Please email us at support@PainlessNutritionals.com. We will get back to you within 2 business days. In your email, please include the name and email address you ordered with and your order number.
#4 – How can I get a refund?
Please contact our Customer Service Team before you return anything. You can send an email to support@PainlessNutritionals.com or call (888) 947-3780. We will get back to you within 1 business day. Please describe the issue in detail, including the return reason, along with your name and email address used in placing your order, your order number, and name of the purchased product.
#5 – How do I ensure that I receive future updates?
Make sure you have added support@PainlessNutritionals.com to your email program to ensure you get access to important updates.
#6 – How do I unsubscribe from these emails?
At the bottom of each and every email we send you is an unsubscribe link that you can use to unsubscribe. Please note, if you unsubscribe from our emails, we won't be able to send you updates of the program and other important information.
#7 – Do I need to consult with a physician prior to starting this supplement?
If you have any concerns if you should take the supplement, contact your doctor to confirm that it is safe and right for you to take the supplement.
Thanks again! We'll talk to you soon.
Sincerely,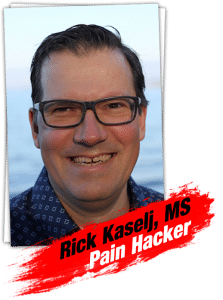 P.S. I'm looking forward to hearing about your success with the program! Send me an email with your story, or any questions you have to: Support@ExercisesForInjuries.com.