Discover How to Fix 'Forward Head Posture' & Get Rid of Chronic Neck & Shoulder Pain & Headaches!
This Common Condition Can Cause Numerous Unwanted Health Symptoms - It Can Even Affect Your Ability to Breathe Freely!
Find Out What to Do About it Below
Bad posture can have a tremendous effect on our health, and unfortunately bad posture often has a way of sneaking up on us!
It develops over time, so that we don't realize what is happening until it's too late and the unwanted health symptoms are already present.
This can definitely be the case with Forward Head Posture, which is one of the biggest causes of neck and shoulder pain.
Maybe we lean forward to see a computer screen that is either too low or too far away, or both…
Maybe we lean our heads forward and down to look at our phone, or to text or to read a book…
Maybe we sleep with too many pillows supporting our head at night…
Over time, these bad habits create Forward Head Posture, and the next thing we know, we are feeling pain in our neck and/or shoulders. We may even begin to have frequent painful headaches.
This Common Form of Bad Posture Actually
Multiplies the Weight of Our Heads!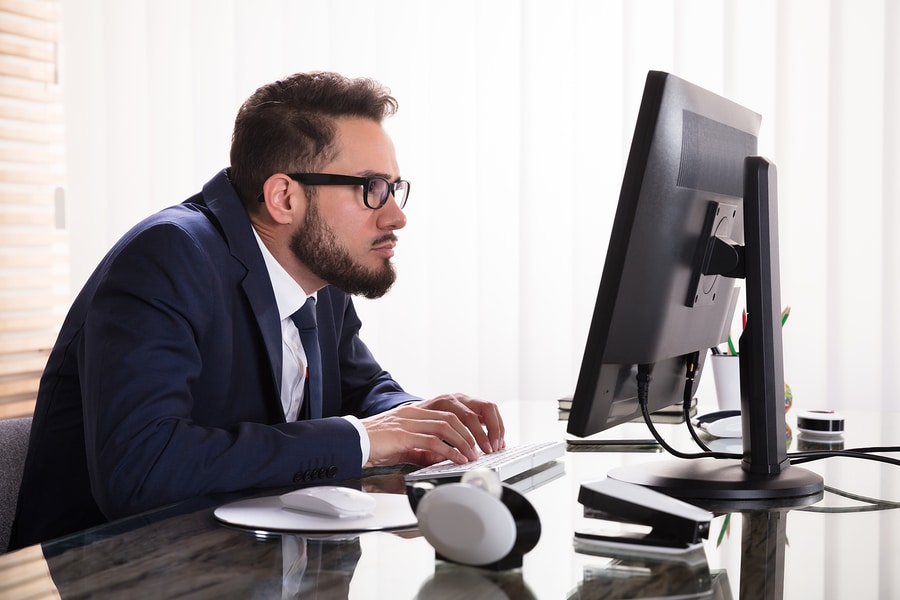 While the typical human head weighs 12 pounds, Forward Head Posture actually amplifies the weight we feel.
In fact, the weight we feel is multiplied by 10 pounds for every inch of Forward Head Lean. That means that just a 3-inch shift in posture can amplify the weight we feel from 12 pounds to 42 pounds!
As you can imagine, having a 42 pound weight on our neck and shoulders is going to create pain and soreness over time.
And the symptoms you feel are only going to get worse if you don't do something about your posture.
As a personal trainer, exercise therapist and kinesiologist, I have worked with numerous clients who suffered from this condition.
I realized rather quickly that many of the traditional exercise and treatment programs for Forward Head Posture weren't producing the results I wanted for my clients.
So I took it upon myself to get the right knowledge, scour the medical research, and do hands-on testing, so I could ACTUALLY help my clients get better and improve their bodies and their health.
With the advent of the Internet, I saw a terrific opportunity to offer and deliver my programs to many more people, so they too could finally get relief from pain, heal their injuries, improve their health and strengthen their muscles.
That's why you are seeing this page today – because I want to help you correct your Forward Head Posture and eliminate or avoid neck and shoulder pain.
Introducing The Forward Head Posture
Fix Advanced Workout!
I've created a program that contains the best stretches you can do to correct Forward Head Posture.
These exercises correct imbalances so that inactive muscles become stronger and muscles that were being used too much are used less frequently.
Your pain will begin to dissipate and you'll have more energy since you no longer have to carry around an extra 42 pound weight.
Plus, with this program, you don't have to worry about what exercises are best or how many sets and reps of an exercise you should be doing. We give you everything you need to get maximum results.
Here's what this unique program includes:
Videos and corresponding manual that show you exactly how to perform each exercise for maximum benefit.
The two videos include an Instructional video and a Follow-Along video that takes you through an entire workout. These videos will:
Slowly Demonstrate STEP-BY-STEP exactly how to do each exercise perfectly, so you can definitely get it right
Give you everything you need – exactly how many reps and sets you should do, time and intensity, how you should feel as you do the exercises so you know you're doing them right and more
Reveal common exercise and stretching mistakes and tell you how to avoid them
Give you tips and advice on everything else you need to know, like: number of reps, number of sets, how long each rep should take, exactly what you should feel as you do each stretch and exercise so you can be sure you're doing them correctly, and how to progress if the exercises become too easy
With The Forward Head Posture Fix Advanced
Workout, You'll Learn:
The absolute best exercises for correcting Forward Head Lean and reducing pain and soreness in your neck and shoulders
Exercises that anyone can do, regardless of their current health or age
How to gain relief without risking injury – you'll learn how to do each move by watching an expert – just follow along with the video!
The reasons behind the exercises, so you know not just what to do, but why you are doing it and what benefits you will receive!
How to adjust sets, reps, time and intensity to customize the workout and make it as effective as possible for you
And much more
Get a Safe, Natural Fix for All the Actions That
Cause Us to Develop Bad Posture Today!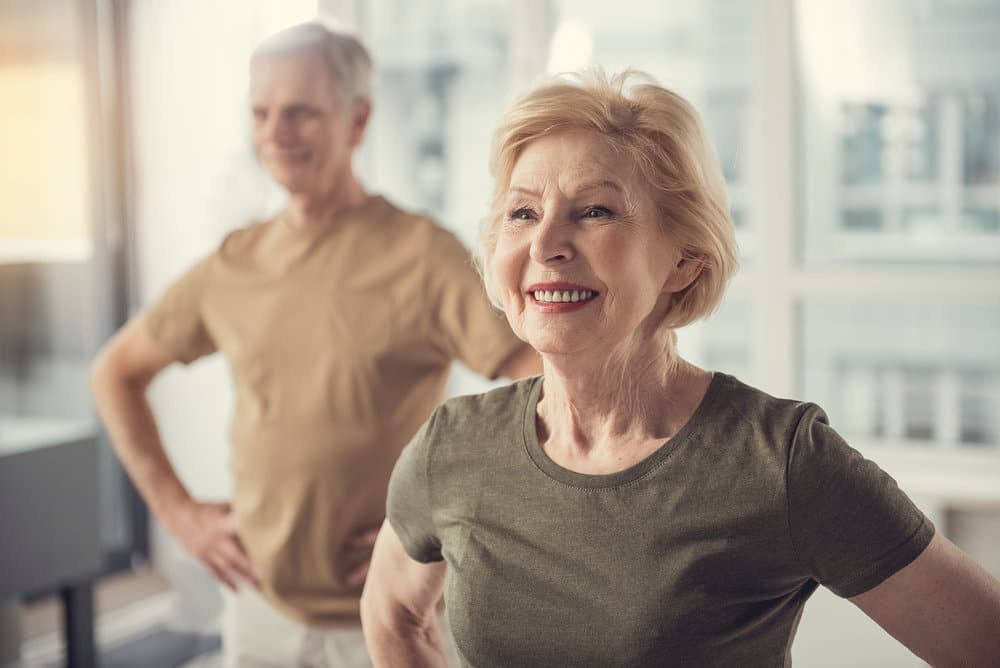 As we mentioned earlier, there are a lot of different activities today that can cause us to develop Forward Head Posture – from texting, to feeding a baby, to driving a car, to watching TV, to looking at a computer screen, to playing a game on an iPad, and much, much more.
If you don't take steps to correct your posture, you risk experiencing pain and headaches later in life, if you are not already!
This program is a great way to regain good posture and avoid discomfort.
In fact, a person with poor posture is more susceptible to back injuries, headaches and other pain, and may experience a longer recovery time from an injury than someone with good posture.
Good posture can also improve the way you look, and it can help you feel better as well. Here's how: Good posture promotes strength, flexibility and balance in the body. If any these of things gets "out of whack", it can lead to muscle pain.
Proper posture also reduces stress on your muscles and ligaments, which in turn lessens your risk of injury.
So don't let bad posture ruin your quality of life. Take steps now to get the best exercises to fix Forward Head Lean.
Order Now & Get Rid of Shoulder & Neck Pain
for $0!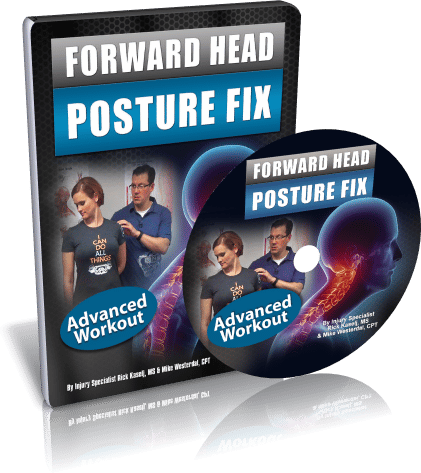 For a limited time, we are making The Forward Head Posture Fix Advanced Workout available for $0!
But you must act now. This program is much too valuable to keep at this low price for long. You won't find an offer like this anywhere else.
We've found the absolute best stretches to fix Forward Head Lean and we've put them all into one easy-to-use, highly effective program.
And we didn't stop there. We've also put them in the right order with the correct sets and reps to create a program that dramatically improves your flexibility without causing you to risk injury or interfere with an already busy schedule.
Now you won't have to read about programs and try to determine who is telling the truth. Now you won't have to battle traffic and the weather to get to a physical location like a gym.
You can do these exercises at the office or at home, or anywhere else you have access to a stability ball.
This is also a quick workout that won't interfere with your busy schedule!
In addition I'd like to give you free 14-day access to our online community called the Unlock Your Body Inner Circle where you'll have access to me "Coach Mike" & Injury Specialist Rick Kaselj as well as our staff or trainers to help you along.
You'll be encouraged by other motivated like-minded people in our private facebook group. I'm sure you'll love being part of our tribe and getting access to more training videos, monthly challenges, supplement exposes as well as coaching calls.
To stay on past the 14 days costs $79.23 per month but there is absolutely no obligation. For now just try it out and if you don't want to continue, no worries. Just email me or our customer service team and there will be no hard feelings. You can still keep this video training and everything else you downloaded inside the Unlock Your Body Inner Circle.
When you order today you get instant access to Forward Head Posture Fix Advanced Workout and a special 14-days of FREE access to the Unlock Your Body Inner Circle membership site. After the 14-day trial period, it's only $79.23/month. You may easily cancel at any time no questions asked.
But Couldn't I Just Get This Information
on the Internet?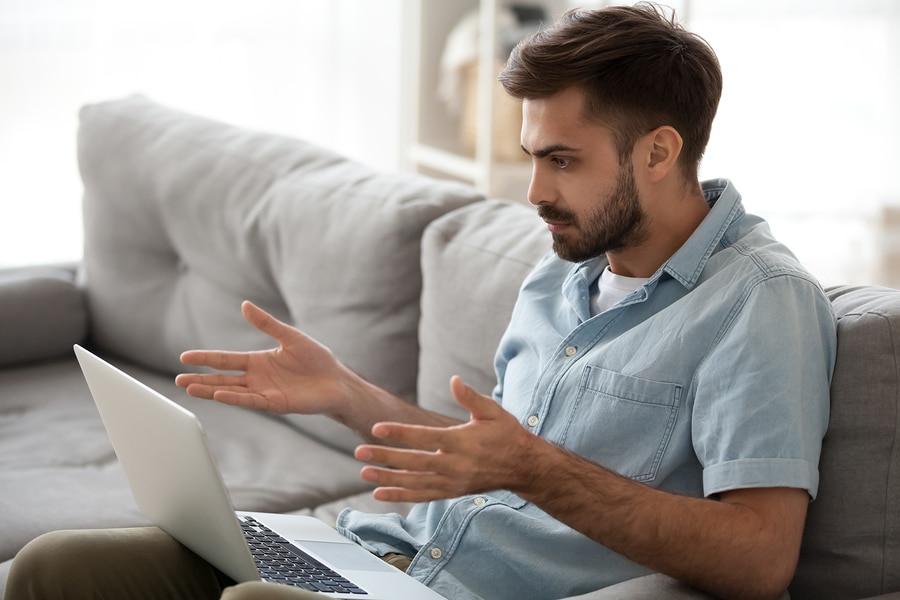 Let me pause here to address a common objection that I often hear, and that is "Can't I just get this information for free on the Internet?"
Well, the truth is the Internet is packed with "free" information. But unfortunately, that free information actually comes with a "cost."
What you save in money, you spend in time. Here's another problem: On the Internet, it can be very difficult to tell who to trust. Free information can be full of errors and can leave important details out. It can also be written with a particular "slant or angle" to get the reader to take certain actions.
A big problem with a lot of the exercise programs that are available for free on the Internet is that you don't know the qualifications and expertise of the person behind them.
In other words, you just don't know who you can trust.
And doing the wrong exercises can do a lot more harm than good. You could actually make an injury worse, or you could end up just wasting your time doing exercises that aren't effective.
Don't waste your time – make sure you get the best exercises to fix Forward Head Posture that have been shown to be effective for people, regardless of their body type, age or fitness level with this powerful, yet easy-to-do workout program.
When you order today you get instant access to Forward Head Posture Fix Advanced Workout and a special 14-days of FREE access to the Unlock Your Body Inner Circle membership site. After the 14-day trial period, it's only $79.23/month. You may easily cancel at any time no questions asked.
With My Unconditional
100% Money-Back Guarantee,
You've Got Absolutely Nothing to Lose!
I am so sure that you will love The Forward Head Posture Fix Advanced Workout that I am offering an unconditional 100% money-back guarantee.
If you are not completely satisfied with your purchase, simply notify me within 60 days and I will refund your money, in full, with absolutely no questions asked!
That's EIGHT FULL WEEKS to put this program to the test! I don't think I can be any fairer than that. Get rid of Forward Head Lean or get your purchase price back!
When you order today you get instant access to Forward Head Posture Fix Advanced Workout and a special 14-days of FREE access to the Unlock Your Body Inner Circle membership site. After the 14-day trial period, it's only $79.23/month. You may easily cancel at any time no questions asked.
To your health and well-being,
Mike Westerdal of CriticalBench.com &
Rick Kaselj of HealingThroughMovement.com
P.S. Over time, Forward Head Posture causes "Dowagers Hump," which is an abnormal outward curvature of the thoracic vertebrae of the upper back. This condition is also sometimes referred to as "nursing home posture" due to many older people having it. Don't risk developing this unwanted and unsightly condition – take steps now to improve your posture and avoid pain with this highly effective workout!
ClickBank is the retailer of products on this site. CLICKBANK® is a registered trademark of Click Sales Inc., a Delaware corporation located at 1444 S. Entertainment Ave., Suite 410 Boise, ID 83709, USA and used by permission. ClickBank's role as retailer does not constitute an endorsement, approval or review of these products or any claim, statement or opinion used in promotion of these products.
The website's content and the product for sale is based upon the author's opinion and is provided solely on an "AS IS" and "AS AVAILABLE" basis. You should do your own research and confirm the information with other sources when searching for information regarding health issues and always review the information carefully with your professional health care provider before using any of the protocols presented on this website and/or in the product sold here. Neither ClickBank nor the author are engaged in rendering medical or similar professional services or advice via this website or in the product, and the information provided is not intended to replace medical advice offered by a physician or other licensed healthcare provider. You should not construe ClickBank's sale of this product as an endorsement by ClickBank of the views expressed herein, or any warranty or guarantee of any strategy, recommendation, treatment, action, or application of advice made by the author of the product.
Testimonials, case studies, and examples found on this page are results that have been forwarded to us by users of "Enter Product Name" products and related products are not intended to represent or guarantee that anyone will achieve the same or similar results.